Igualada, Barcelona, 2001
His work is based on a layering strategy of superimposed stratums and mixed paint compositions coming from organic abstracted shapes.
Through the use of modulation and materiality, he aims to reach a poetic and naked essence. Meanwhile, these compositions follow a path of silence in between the insights of paint reaching out to the essential.
Space and time or physics and memory are concepts that hide along the subtle cracks on the canvas surface. Subdued tones fight against proportion to achieve harmony.
He appeals, occasionally, to concepts such as imperfection or the most psychological aspects of paint itself. Confronting common concepts of eastern cultural heritage with a strong impulse of Mediterranean light.
His images depart from organic patterns which are later transformed into distorted graphics, enigmatic rhythms, and modest gestures.
His influences derive from artists such as Rothko, Hernandez Pijuan, Lee Ufan, Richter, Morandi among many others who prefer paint on top of concept.
Simplicity, harmony, and a formal beauty using a great variety of some worn and bare supports where the layers of color and the patina of time build a unique skin full of sensuality, energy, and tension.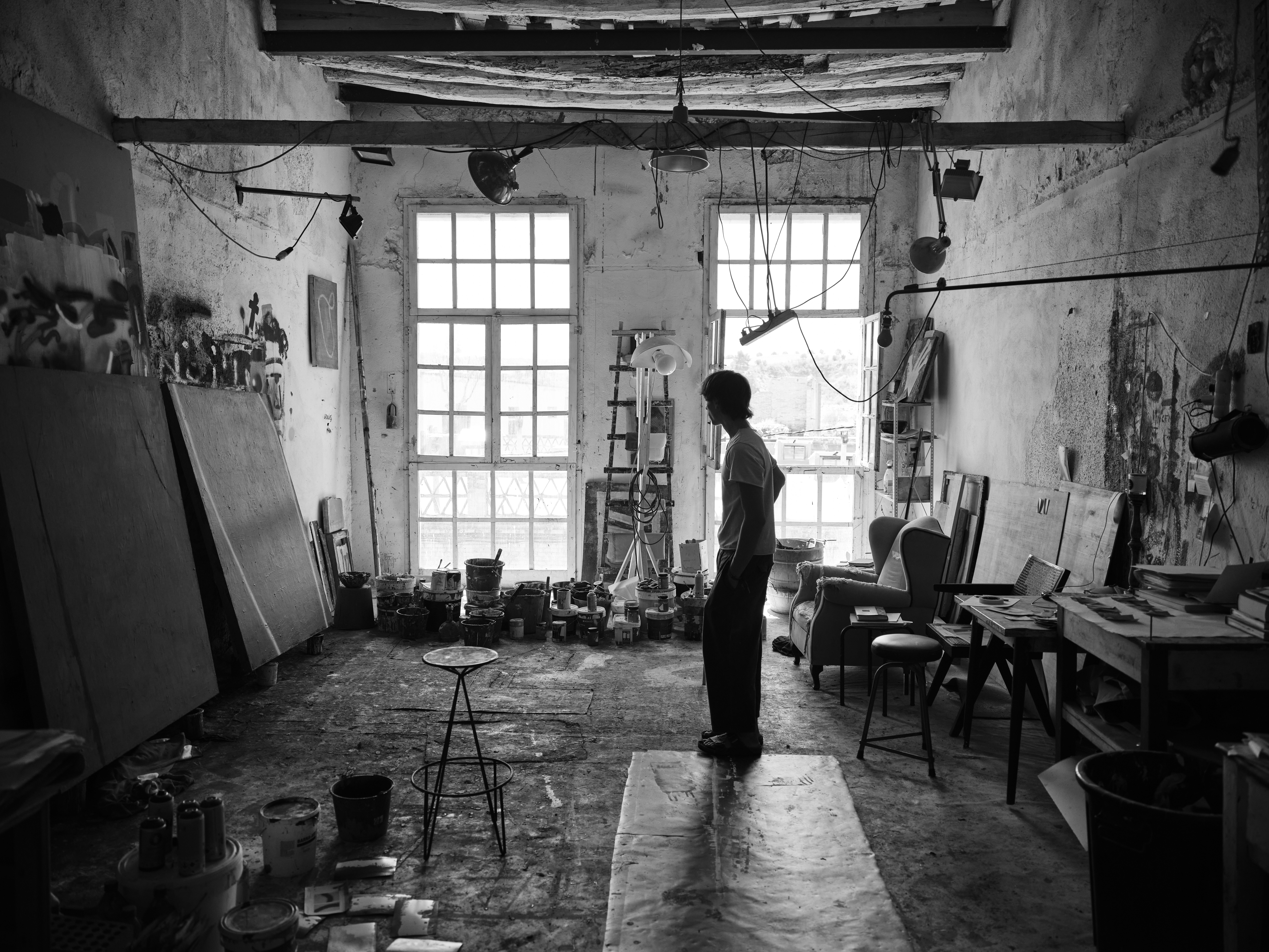 2020
Solo exhibition at Jazminos, Bilbao
2021
Touring show "Stradivarius meets art"
Group show at Pigment Gallery, París
Group show at Alzueta Gallery Séneca, Barcelona
2022
Shon Mott campaign in Egypt
"Water Painting" performance series
Collective exhibition at Alzueta Gallery, Madrid 
Solo exhibition at Palau de Casavells, Girona
ART PARIS, Grand Palais Ephemère
JUST LX Lisboa
Solo exhibition, Alzueta Gallery Barcelona (September)
Estampa, IFEMA MADRID (October)
Solo exhibition Gallery B·R, UK (November)
By Invitation, Círculo Ecuestre (December)
2023
Solo exibition Ruby Atelier Copenhague (June)
Collective exhibition at Amelie Maison d'Art, Paris (August)
Estampa, IFEMA MADRID (October)